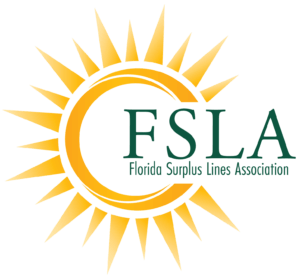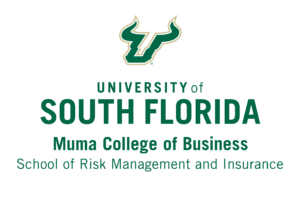 CONTACT: Allison Aubuchon, APR
communications@allisonaubuchon.com | 850.766.5255
FOR IMMEDIATE RELEASE
Florida Surplus Lines Association Founding Scholarship Donor for USF School of Risk Management and Insurance
Check Presented during FSLA Annual Convention
St. Petersburg, Fla. (August 26, 2021) – The Florida Surplus Lines Association (FSLA) today announced an endowment of $30,000 to the University of South Florida (USF) School of Risk Management and Insurance (RMI), supporting a $1,000 annual scholarship. FSLA is the first endowed scholarship dedicated to students in the RMI program. FSLA board members announced the commitment during a presentation with USF Director of the School of Risk Management and Insurance, Dr. Steven Miller, at the 2021 FSLA Annual Convention in St. Petersburg, Fla.
"We are honored to be the first solely endowed scholarship donor for the USF School of Risk Management and Insurance," said incoming FSLA president, Kathy Colangelo. "We look forward to working closely with USF administrators and students in the risk management and insurance programs to introduce them to great opportunities for learning and growth in the insurance industry."
FSLA's donation will fund a merit and financial need based scholarship for full and part-time students in the Risk Management and Insurance program at USF helping support their education while leaving a lasting legacy. Additionally, a member of FSLA will serve as a member of the USF School of Risk Management and Insurance advisory board, which is a student-focused organization designed to assist with mentoring and internship opportunities within the industry.
"This is an investment in the future of our industry," said Albert Geraci, FSLA's education chair. "The surplus lines market has more than doubled over the last 20 years, with estimates showing that growth will continue. It is important that we connect with and attract diverse talent. Such talent is needed for the critical risk management challenges we face, which require customized solutions. No two days are the same."
"Florida's insurance challenges are increasing for a number of reasons," added Michael Franzese, outgoing president of FSLA. "In our industry, we must never stop learning and recruiting forward thinkers and problem solvers. It is going to take several years to grow the RMI school, but we're excited to initiate this partnership and happy to see the industry being prioritized in the state university system."
"Working with FSLA is a great opportunity to bring surplus lines into the conversation for our risk management and insurance program," said Miller. "We are grateful for their generous donation and proud to have their voices as a part of the board guiding the curriculum for the school as well."
"We are very appreciative of FSLA being the first solely dedicated scholarship donor for this budding program," added Senior Associate Vice President of Development Jennifer McAfee of the USF Foundation. "The scholarship will provide the opportunity for a student in the risk management and insurance school to be supported in their academic ventures and introduced to great career opportunities."
To learn more about the Florida Surplus Lines Association, visit www.myFSLA.com. To learn more about the USF School of Risk Management and Insurance, visit www.usf.edu/business/schools/risk-management-insurance/, and to learn more about the USF Foundation, visit www.foundation.usf.edu/.
About FSLA:
The Florida Surplus Lines Association (FSLA) is an association representing excess and surplus lines agency member firms and associate members in Florida. Over the past 60 years, FSLA has promoted the regulatory and legislative interests of FSLA members and the Florida surplus lines industry, with a focus on supporting opportunities and insuring risks throughout Florida. The Florida Surplus Lines Association serves as a voice and a resource for its members and is consistently recognized for being one of the most active in the nation, ranking among the top three surplus lines associations in the country. Learn more at www.myFSLA.com.
About the University of South Florida:
The University of South Florida is a high-impact global research university dedicated to student success. Over the past 10 years, no other public university in the country has risen faster in U.S. News and World Report's national university rankings than USF. Serving more than 50,000 students on campuses in Tampa, St. Petersburg and Sarasota-Manatee, USF is designated as a Preeminent State Research University by the Florida Board of Governors, placing it in the most elite category among the state's 12 public universities. USF has earned widespread national recognition for its success graduating under-represented minority and limited-income students at rates equal to or higher than white and higher income students. USF is a member of the American Athletic Conference. Learn more at www.usf.edu.
# # #