As we all take critical steps to protect public health and support our communities during these unprecedented times, we've attempted to gather the most helpful resources for surplus lines insurers and the business community.
World and Nationwide Coronavirus Updates:
Resources and Guidance from the State of Florida:
Resources for Surplus Lines Insurers and Consumers:
Florida Office of Insurance Regulation
The Office of Insurance Regulation (OIR) issued INFORMATIONAL MEMORANDUM OIR-20-04M on March 25, encouraging insurers and regulated entities to be flexible with premium payments in order to avoid lapses in coverage. Such flexibility can include relaxing due dates, extending grace or reinstatement periods, waiving late fees and penalties and allowing payment plans. Regulated entities, agents, consumers, and employers are also strongly encouraged to explore virtual options for underwriting and adjusting claims in lieu of in-person property inspections and for premium audits of employers' records. Regulated entities are also encouraged to accept electronic communications in lieu of handwritten and the OIR will accept electronic signatures and notarizations that comply with Florida statutes.
Florida Surplus Lines Service Office
The FSLSO is continuing to monitor all local, state, and federal mandates and guidelines on the Coronavirus outbreak and looks forward to continuing to serve the Florida surplus lines community and providing support and guidance through this difficult time. If you need to reach a specific person, visit FSLSO.com/Contact.
National Association of Insurance Commissioners (NAIC) Resource Center
Resources for Florida Businesses: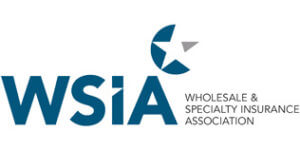 Many states have issued notices or bulletins that request or require accommodations for insureds during the COVID-19 crisis. WSIA has analyzed each of the statements from regulators and compiled a compliance chart of those states requesting or requiring a moratorium on cancellation and nonrenewal of policies or relaxation of premium due dates. You can find this information and more on the WSIA State COVID-19 Bulletins resource page.
                                                                        # # #